Maileg 2017 ...
Our Toy Stories.....100% Play
Engrossing Maileg Play...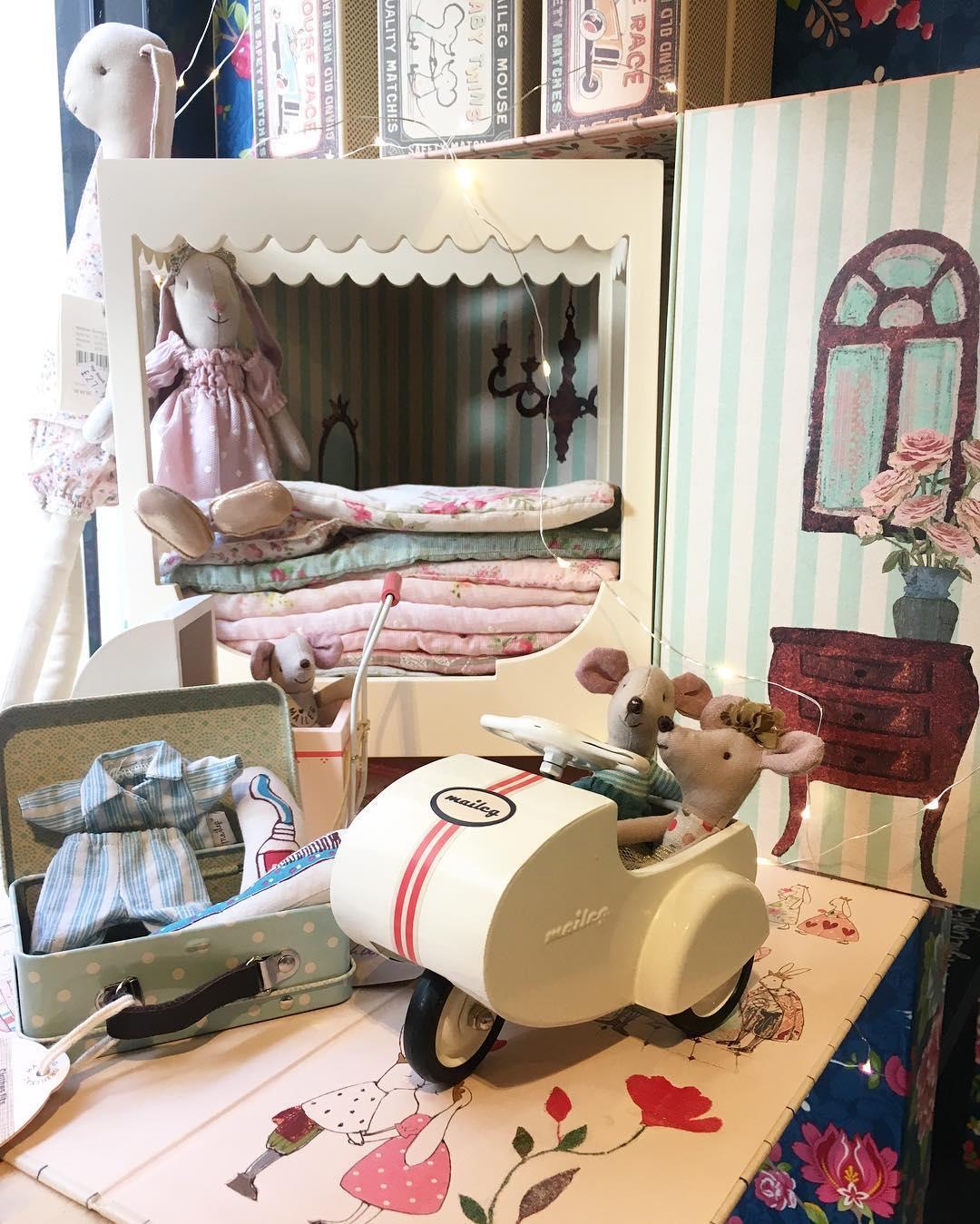 Attention to every glorious detail is what makes Maileg so darned special... it allows children to become completely absorbed in this mini world.  Larger than your average dolls house furniture, playing is easy - frustration is kept to a minimum, allowing beautiful small world story play to unfold..
Irresistible Maileg Play...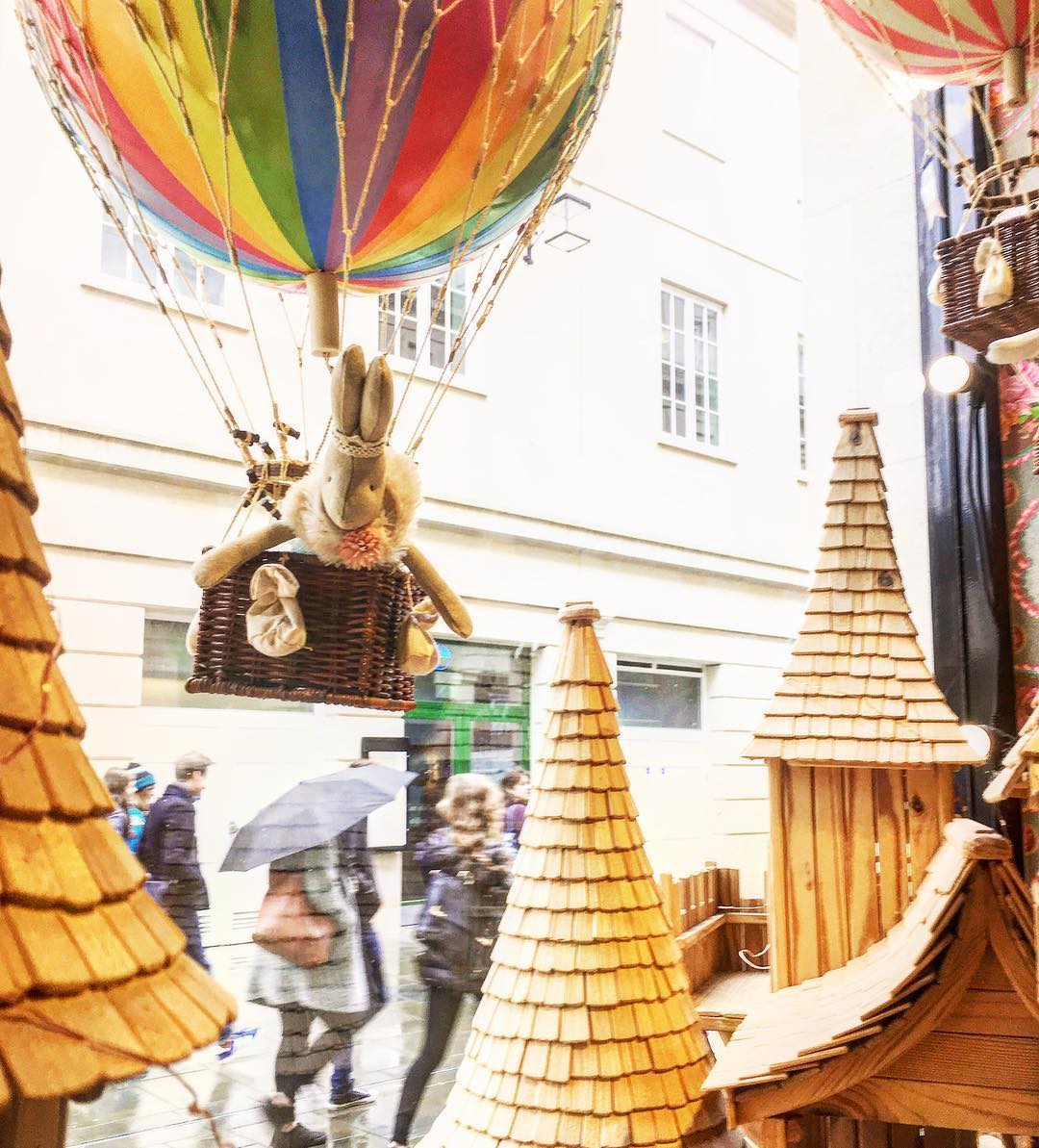 We play all day... Our Maileg window displays are never the same two days running, either because we discover something new and cute, or because children and their grownups just can't help but tuck little Maileg Bunnies into bed, getting a little ironing done, or pop all the wooden food into the cooler...
Fall-in-love Maileg Play...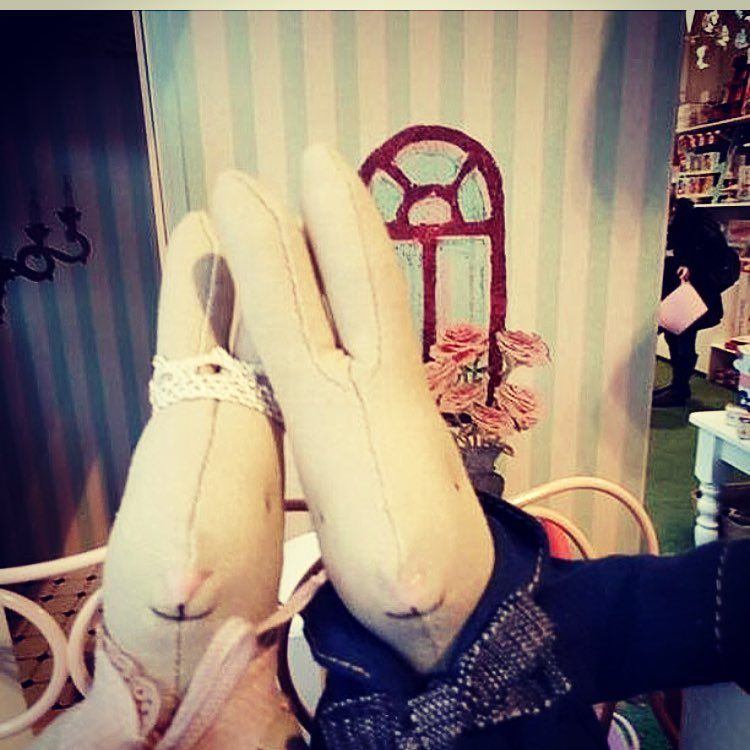 It starts with a teeny mouse in a matchbox. Just one. Because you can't resist. There must be someone you can gift it to... (btw - we know this little mouse is never leaving your house...) It ends with a whole world of Maileg filling your life. Bunnies with changes of clothes, all hung up on hangers in the powder metal cupboard, dinner bubbling away on the retro cooker, bunny twins taken for spring walks in the wooden pram.... 
This lil' video, by Russian Maileg passionistas Bunnyhill, draws us, childlike, into this absorbing little world...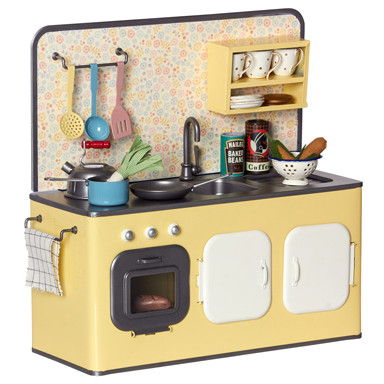 Maileg Metal Cooker
Little Maileg Rabbits and Mice feeling peckish? Cook up a storm with this amazing vintage-esque metal cooker. Comes complete with Kettle, pan, colander, saucepan and utensils...the food and crockery are sold seperatley.   We just can't explain how amazing this is...a beautiful mix of solid sturdiness and exquisite detail. 
Maileg Big Brother Mouse in Racing Matchbox...
This is where it all starts, dear friends. A little Maileg Mouse who has cleverly adapted a handy matchbox to give himself some epic and wheels...